Vinod Khanna – Lesser Known Facts – Wife, Children and More
Vinod Khanna is a popular Bollywood actor and producer. He was born on 6th October 1946 in a Punjabi Family. He is also an Indian politician. He worked in 141 Bollywood movies from 1968 till 2013. Khanna made his debut in 1968. He is best known for his acting in movies like Qurbani, Amar Akbar Anthony, Mera Gaon Mera Desh, Lahu ke Do Rang, Mere Apne, Imitihaan, Inkaar, Dayavaan, and Jurm. His performance in the film Achanak won the hearts of the audience as well as critics.
In 1982 Khanna took a break from his acting career to follow the path of his guru Osho Rajneesh. After following his spiritual journey, he made comeback with two hit films, Insaaf, and Satyamev Jayate. Vinod Khanna is known as one of the most good looking Bollywood actors. He got admitted to a hospital on 2nd April 2017 as he suffered serious dehydration.
Early life
Khanna was born in Peshawar, British India. His father, Kishanchand, was a textiles, dyes and chemicals businessman. He graduated with B.Com degree from Sydenham College.
Personal life
Vinod Khanna got married to Geetanjali in the year 1971 shortly after making his debut in Bollywood. He has two sons, Rahul Khanna and Akshaye Khanna. He was unable to give time to his family and thus the marriage ended in divorce. Khanna got married to Kavita in 1990. They have two children, Sakshi and Shraddha.
Career
Vinod Khanna made his acting debut as a villain from the film Man Ka Meet. It was a remake of Tamil film. He mostly got roles of supporting actor or villain in the beginning of his career till 1971.
Khanna got his first break as a lead actor in the movie Hum Tum Aur Woh with the actress Bharati Vishnuvardhan. Then, he was seen in Mere Apne movie directed by Gulzar. He acted in many films as an antagonist or supporting actors like Prem Kahani, Kudrat, Sachaa Jhutha Aan Milo Sajna, and Rajput. Rajesh Khanna was the lead actor in these films and Vinod shared a good friendship with him.
Khanna played the lead roles in Farebi, Qaid, Zalim, and Inkaar. He worked with actresses like Rekha, Shabana Azmi, Parveen Babi, Rakhee, Moushmi Chatterjee, Reena Roy and Neeta Mehta. He acted in hit films like Aap Ki Khatir, Raajmahal, Hatyara, Main Tulsi Tere Angan Ki, Khoon Ki Pukar, Taaqat and Jail Yatra. He worked with actors like Shashi Kapoor, Amitabh Bachchan, Randhir Kapoor, Sunil Dutt, Jeetendra, and Dharmendra.
Khanna made his comeback after 5 years with Insaaf opposite Dimple Kapadia. Salman Khan worked as supporting actor in the movie Nishchaiy (1992) where Vinod Khanna played the lead actor role.
Khanna got a Filmfare Lifetime Achievement Award in 1999 for his work in the Bollywood industry for more than 3 decades. Khanna was seen in recently popular movies like Dilwale, Wanted and Dabangg.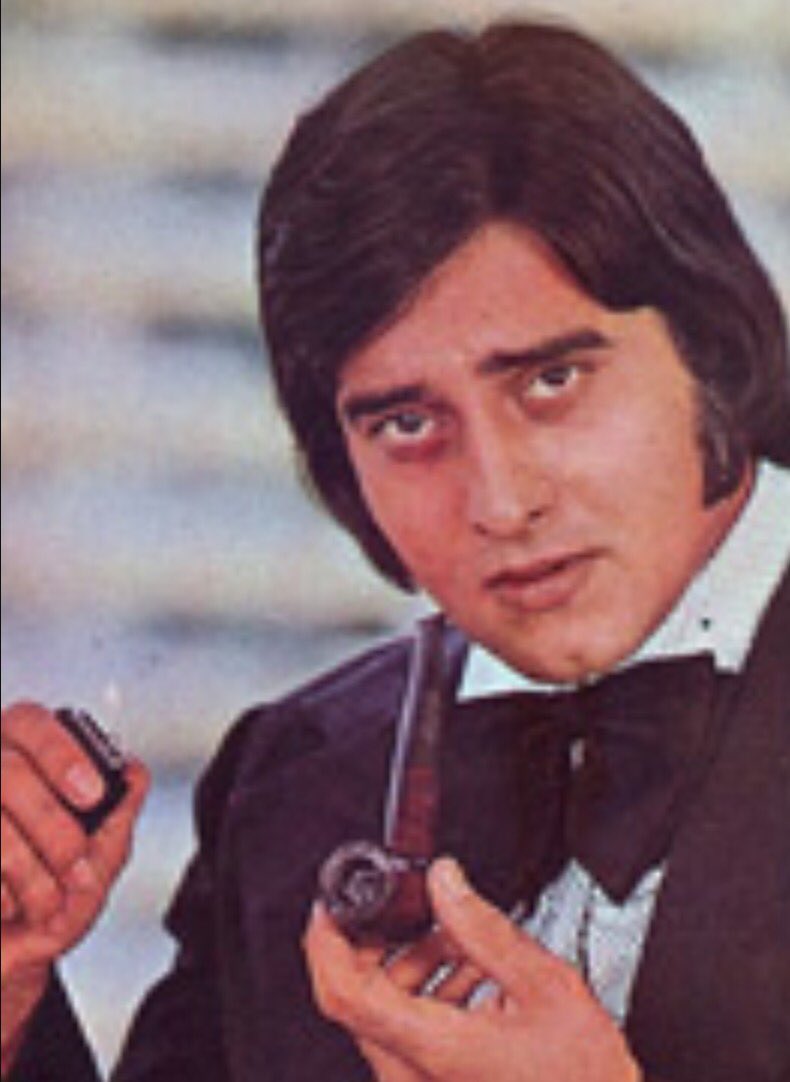 Politics
Vinod Khanna joined BJP in the year 1997.